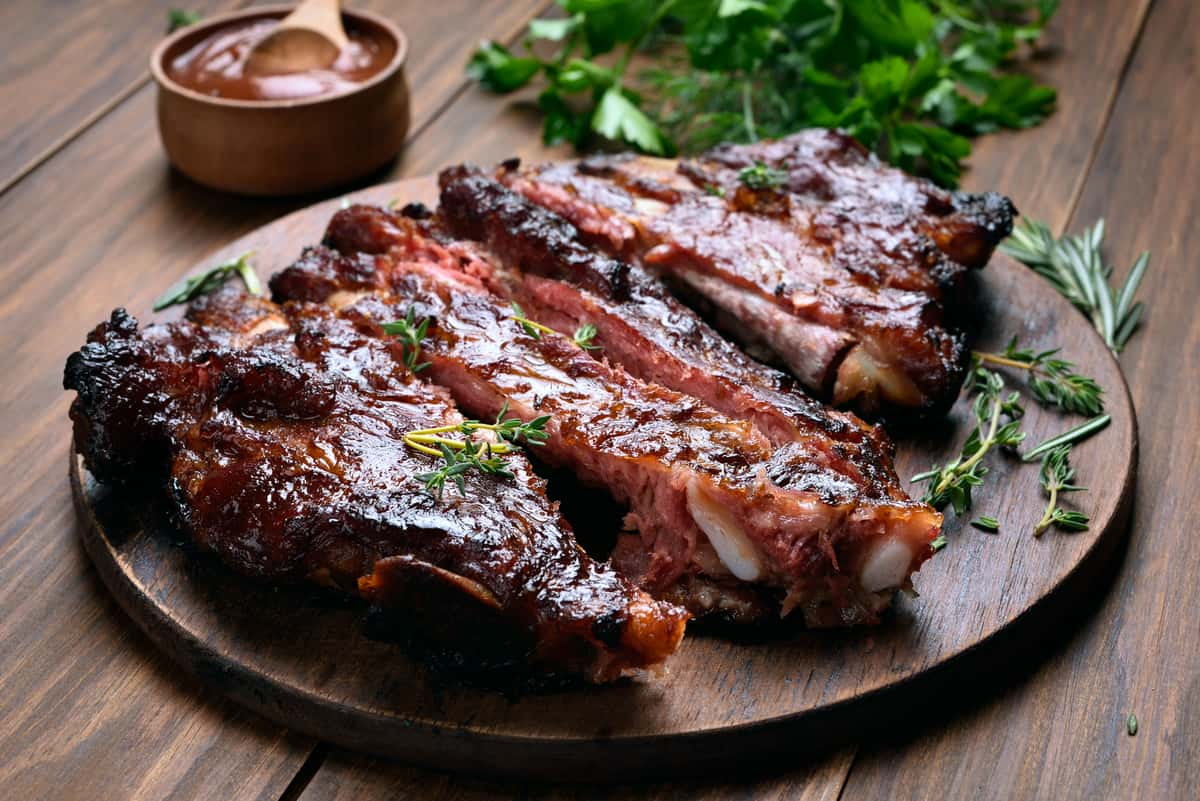 What's the Ultimate American Cuisine? Barbecue!
What's the Ultimate American Cuisine? Barbecue!
Sometimes, nothing brings people closer than sharing a meal or catching up over a few drinks. Such social gatherings allow you to see the world differently and enhance your social skills. American barbecue is a traditional meal that has existed for centuries and is a popular delicacy. You can find a barbecue restaurant at almost every turn around different towns and cities. Therefore, it's critical to understand what American cuisine looks like, especially leaning toward the barbecue side, as explained in this article.
BBQ Cooking Methods
There are different ways to prepare barbecue, but most Americans assume they have made this delicacy by simply throwing meat pieces on a grill and letting them fall off the bones. This may sound reasonable but it's not the true traditional process.
The authentic American barbecue should be cooked over indirect heat, primarily from a wood fire, whether during outdoor cooking or in a barbecue restaurant. Moreover, this meal can take extended periods to get ready, with some going for as long as 18 hours. This period allows for the proper integration of spices, smoke, meat juices, and fat.
BBQ Sauce Choices
Going for a bite without the right barbecue sauce can be like going into the dark without proper lighting. The sauce is often everything when it comes to satisfying your barbecue cravings. Fortunately, you have various sauces to choose from depending on your tastes, preferences, and location. These include mustard, vinegar, tomato, mayonnaise, and Worcestershire-based sauces. According to QSR Magazine, Americans who like barbecue sauce account for about 95% of the population. This shows the extent to which sauce is used in the United States for a barbecue at home or in a restaurant.
BBQ by Region
The United States is a vast country. Nonetheless, there are four major barbecue types named according to their region of origin: North Carolina, Texas, Memphis, and Kansas. In Texas, barbecue involves sausages, briskets, beef ribs, and pork ribs as the primary meat sources. For North Carolina barbecue, you'll find an entire hog smoked in a vinegar-based sauce. Kansas barbecue involves cooking ribs in a dry rub. In Memphis, barbecue is made by dousing pulled pork shoulder in a sweet tomato-based sauce.
The information above shows some critical facts and details about barbecue as a delicacy many Americans enjoy. Visit The Piggy BBQ of West Fargo today, and you can be sure of getting some of the best barbecue in town.